In times like these objectives grammatical and spelling become «living»: comments, remarks such «is like» appear on posters (eg «they open» is like «children fall» «they run away»). But this is not the objective of the work. Later we will analyze and establish rules. We gradually built tools, spelling aids, grammatical to become more efficient in writing. Children have at their disposal in class support tools (vocabulary developed CP, dictionary for small edition PEMF) from CP.
After 40 minutes, each group reported their work. The drive, which is different from the writer adjusts itself written, correct inverted syllables, added the forgotten words. This work is sometimes performed by the helper homework
group before its presentation, children not validate the writers wrote of their comrade with a reading and thus lead to a readjustment.
I realize that little by little kids do this validation work before submission to the class group. The final evaluation of the productions is the reaction of the class group. After each presentation, a discussion ensued. We realize that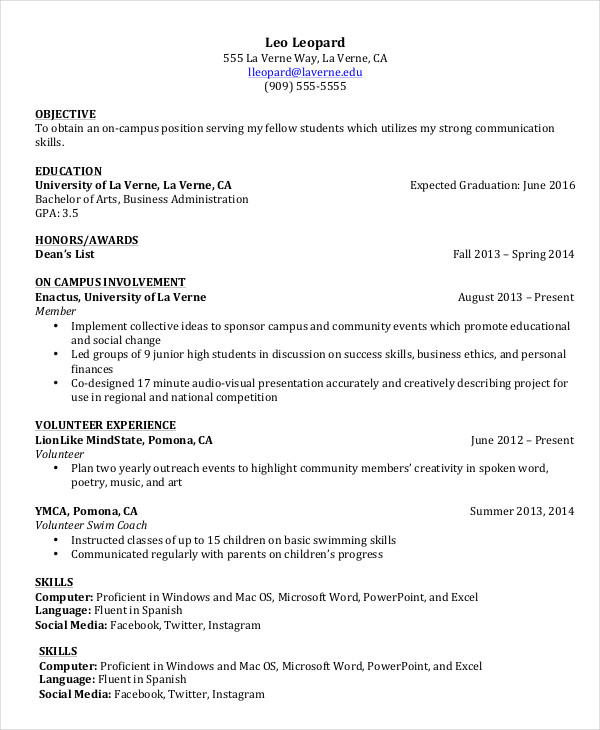 what is obvious to the transmitter group is not always for the recipient group. It happens that several groups are working on the same path.
So far, after confrontations. remarks, we managed to link the written just to form one (Phew !!! …). The points of disagreement are treated collectively, when there is no consensus, we vote. Input is done every day by working on the computer. About 6 hours of class, the computer is busy 5 hours.
It captures only cleaned writings completed, communicated and validated. The layout will be done when the novel is finished, in the classroom, with Publisher. In parallel, I planned to finalize this production as a CD-ROM version interactively.
This tentative conclusion is the Christmas break. Our tree has many branches. The children are very motivated and surprised me with their ideas. See you in the next issue of educational Artisans (ICEM Bulletin 34) (**) Anecdote One Thursday, Alex, an insecure child by him, wanted to work alone. It was a Thursday when I was not attached to any particular group.
So I was sailing from group to group. I found myself sitting next to Alex, who had already written five lines and appeared «dry». He introduced me to his work, we discussed it, I asked for clarification on some intelligible point, new ideas are born. After I politely dismissed, Alex is given to write.
Upon return to the large group, Alex presented his work (an A4 duplex page) to the entire class. He told me in an aside: «You know, mistress, I did not know I was capable of writing so much!» Following its communication to the class, the children spontaneously applauded Alex grateful for this gesture and validating his work. Since that day, Alexander is a major producer of writings, increasingly autonomous. January 1998: difficult recovery I tend to make learning hard.
A panic blows on me. Luckily I go on training. I return more serene. It is organized: three boxes consist next to the computer: ready to capture, input current, input end. Tuesday morning is the seizure morning.
From 9 to 10:30 am, rolling, children grasp with the help of David, our assistance educator. From 11 am to noon, children will grasp at colleagues with a floppy disk. Each entered text is printed and given to children who stick it in their notebook production of writings. Each text is displayed in the table consistent with our tree.
You can follow different paths by a color system. Christine Bonnin (*) The didactic research suggests that there is a better interaction in groups of three. (**) and also in French Gossip, I hope French Gossip No. 14 Author: Christine Bonnin
School Blog perso Angel Guepin on 14/01/11 — 6:07 p.m. Hello dear parents and students, we are 3 days of departure (J-3).
We start Monday at 8:37 of the train station to False Naates the mountain. We will be at the South Station for 7:45. We will arrive at around 18h ??False, if all goes well! (No «bottling» trains or because no rail or catenary frozen, no accident …!). We hurry to get there. We invite you to use the blog to meet us or come to the school to read our messages displayed.
Goodbye ! See you Monday ! Students in the class The Reno School blog Angel Guepin
1 result Results Visit a kindergarten in Bellegarde-du-Razes By Olivier Delfieu the 20/10/13 — 11:26 In: GD 11 — Aude account class visit a school level> kindergarten Minutes of our meeting and visit the kindergarten to Bellegarde-du-Razes Add comment Read more
8 Results Child Rights Working Group — GD 44 By Lucie Gaudet on 31/05/15 — 1:47 p.m.
In: Grand West Region> GD 44 — Loire-Atlantique Gr Rights of the Child Meeting Dates: 26. / 06/15 — 18:00 Location: Local OCCE a comment group Meeting children's Rights — GD 44 by Lucie Gaudet on 04/14/15 — 10:22 in: Grand West Region> GD 44 — Loire-Atlantique Gr. Child Rights dates: 05/06/15 — 14:00 Location: local OCCE, NANTES opportunity to eat together before, local. Add a comment Children and families evicted and Rights of the Child by Jean Le Gal on 27/07/09 — 9:32 in.
Great West Region> GD 44 — Loire-Atlantique Gr Child Rights analyzes the Company Principles learning> rights of the child more Democratic participation in school by Jean Le Gal on 08/10/09 — 1:47 p.m. in: Grand West Region> GD 44 — Loire-Atlantique Gr child rights. analysis Education teaching Principles> child rights the Board of school children from this research report was extracted a summary document published in the New Educator then in ICEM editions «the board of school children. » Add a comment Read more 1 attachment Towards a family democracy by Jean Le Gal on 27/07/09 — 9:51 In: Grand West Region> GD 44 — Loire-Atlantique Gr Child Rights Day (s). ICEM conference study pedagogical principles> rights of the child PARTICIPATION oF tHE cHILD tO FAMILY LIFE AND pRACTICES ARGUMENTS Read more 1 attachment How to protect children through the International Convention of children's rights?
By Jean Le Gal on 27/07/09 — 09:30 in. Great West Region> GD 44 — Loire-Atlantique Gr Child Rights Day report (s) of action learning principles> Children's Rights Jean Le Gal Intervention Roundtable 1 July 2006 in a child sponsorship paperless in Nantes more Workshop: children's Rights by Claude Beaunis on 13/08/09 — 5:04 p.m. in: Great West region> GD 44 -. Loire-Atlantique Gr child rights report pedagogical principles Lounge> child rights report of the Workshop led by Jean Le Gal and members of the teachers or not IDEM44 . 19th Freinet living Nantes.
Thursday, March 26, 2009 — 14h Add Comment Read more Exhibition «Children's Rights» By Claude Beaunis on 13/08/09 — 5:11 p.m. In: Grand West Region> GD 44 — Loire-Atlantique Gr Rights of. child living the pedagogical principles Company> Exhibition child rights made during the 19th Freinet salon Nantes — Technique «ink Spray» http://plano.free.fr/19salon/droits_de_l_enfant3/
7 Results A snack at Mamie For School Chaux-des-Pres on 28/06/07 — 10:51 p.m.
In Creation, Expression Arts> Performing Arts show written and performed in June 2007 by students of the school of Chaux des-Pres. Aurel Charline Esther Fanny Laura Lea Marion 2006-2007 More Game For School Chaux-des-Pres on 03/04/07 — 4:16 p.m. In Creation, Expression French> Scripture-reading A game that drives you crazy. One day, a game came out, everyone rushed on this game, but if we started playing, we left his house and joined the land of Fines.
2006-2007 Learn more The revolution of small LU For School Chaux-des-Pres on 20/05/07 — 4:22 p.m.